DMD presents new quantitative and qualitative report on palliative care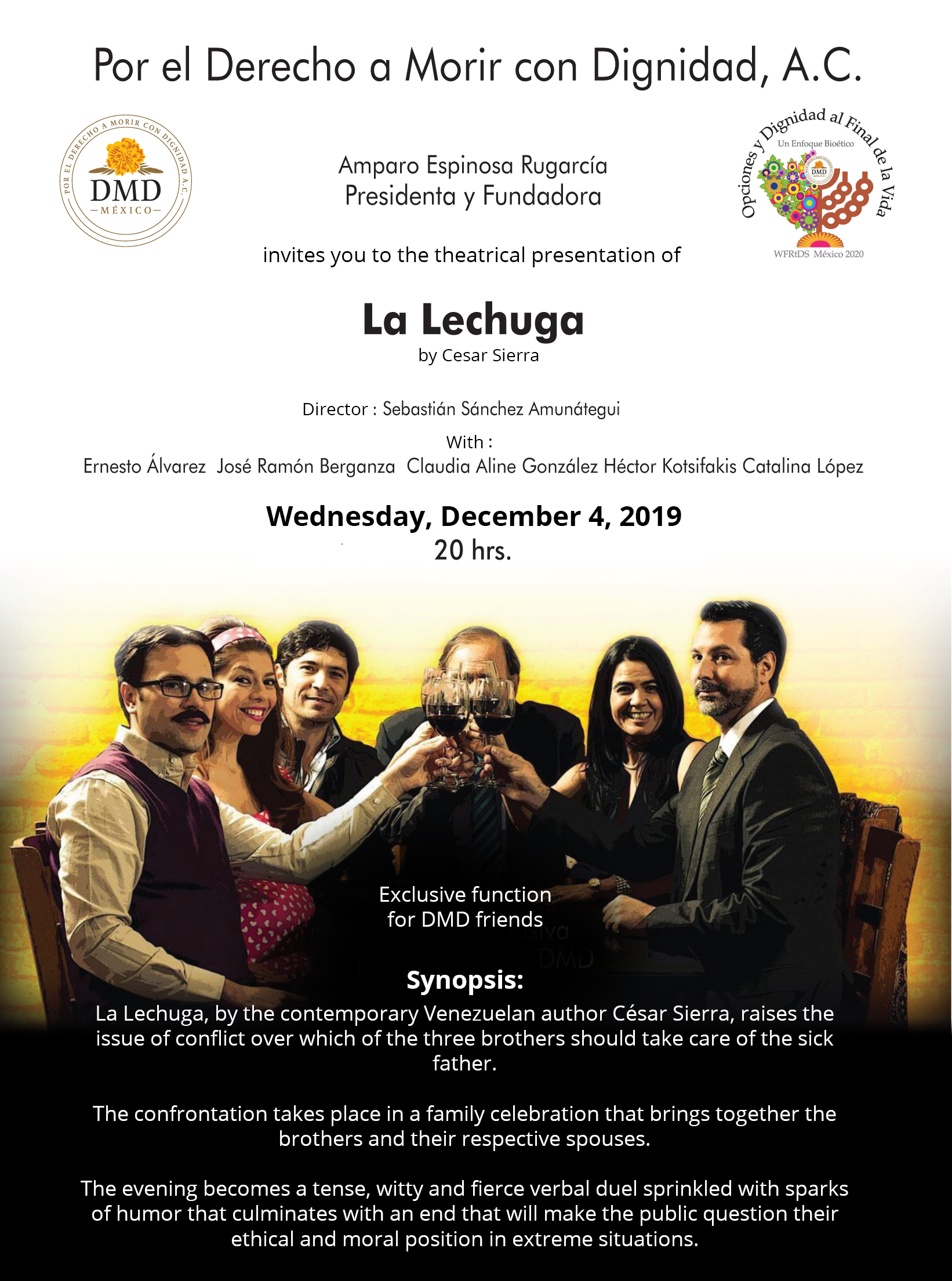 They staged the play La Lechuga (The Lettuce) that brings up the urgent need of discussing the theme of the options to die with dignity.
With the aim of warming up the debate on the extremely controversial topic of the right to a dignified death, the non-for-profit association For the Right to Die with Dignity (DMD), sponsored by the ESRU Foundation, presented one single showing of the black humor and disturbing play La Lechuga, which addresses from different viewpoints what a family lives when a close relative becomes terminally ill.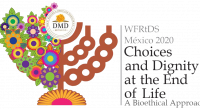 To think
Huffpost
I am a doula of the end of life. Or doula of death. That's what I like to call myself. Just as doulas of birth accompany mothers during pregnancy, childbirth, and the puerperium, there are doulas who accompany people at the end of life. I found that out after accompanying my sister during her illness and death, together with my family, hers also…
La Jornada
The medical and therapeutic use of marijuana and its byproducts, the dignified death, as well as the preservation and recovery of traditional indigenous medicine are rights established in the local Constitution that will have to be integrated into the initiative of a new health law that will be presented to the Mexico City Congress during the next normal legislative session…
What is palliative care?
It is the branch of medicine defined as the integral and interdisciplinary care that is provided to the patient and his family when a life-threatening condition is diagnosed, regardless of the outcome.
In the case of the patient's death, the palliative caregivers keep helping the family through the grieving process.
What is its purpose
Palliative care purpose is to improve the quality of life of patients and their loved ones when they face the challenges typical of a life-threatening diagnosis. It prevents and alleviates suffering through the early identification, evaluation and correct treatment of pain and other problems, whether physical, psychosocial or spiritual.
What do the palliative caregivers do?
They provide a comprehensive and interdisciplinary care to the patient and his family, when there is a condition endangering life.
They contain, accompany, listen, translate the language of the healing team to the patients and their loved ones; they advise them to making decisions; they coordinate the logistics of the patient's care; and they are intermediaries between patients and their loved ones.
They eliminate the taboos of the patient and his family as to the disease, the pain, the death, the farewell and the grieving, thus allowing to create a loving end of life.
Articles about Palliative Care
El Semanario
Last July 1st, a reform promoted by Senator Miguel Ángel Mancera was approved unanimously by the Senate to incorporate palliative care and the use of controlled medicines for it in Article 4 of the Political Constitution of the United Mexican States…
Instituto Politécnico Nacional
To improve palliative care in terminally ill patients, the National Polytechnic Institute (IPN) seeks to promote a specialty in that area, so it works on the design of the academic program that it intends to implement together with the Mexican Institute of Social Security (IMSS)…